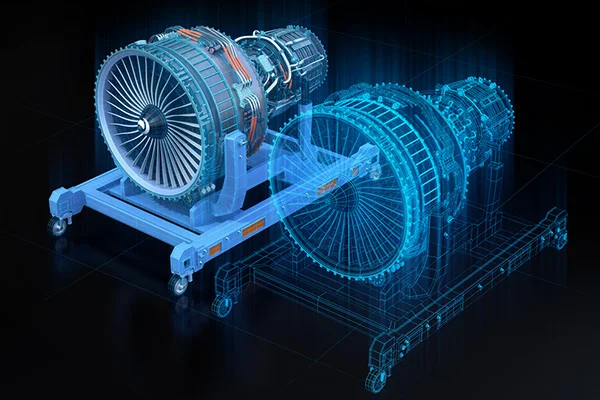 By Swanand Javadekar
A digital twin is a dynamic representation of an asset that allows us to understand the better working of the system and predict performance for better design directions. A product configurator is a dynamic representation of the CAD model that allows us to build an intelligent, practical model to enhance the speed of design and development. This paper conceives the concept and applies it to functional scenarios for better understanding and elaboration.
Let us quickly elaborate on both the concepts and explore further for combined application:
Product Configurator
Product Configurator is a single solution that can,
Manage thousands of your product variants
Allow your customers to configure your products
Allow your customers to access relevant CAD data
Help your sales team respond quickly to inquiries
Make your design team more productive
Essentially, it's a solution that helps you get more customers and dramatically increases the productivity of your sales and design team. A product configurator is a design automation solution that works on parameter-driven design. We can create a complete model on the fly by entering a few key parameters. Our Product Configurator solution is based on proven and tested CAD neutral architecture. Hence we can work with the CAD system you use (NX, SolidEdge, SolidWorks, Creo (Pro/E), AutoCAD, Autodesk Inventor, and others).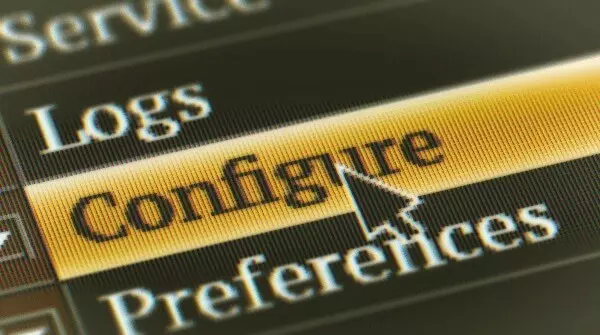 Digital Twin
As mentioned earlier, a digital twin is a virtual representation of an actual world entity or a system to understand product behavior better. Generally, we can divide digital twin into three categories:
Product digital twin: This approach is typically applied to a product and its performance and has been used by reasserting team. The concept has been ably supported by product simulation leads to the simulation-based digital twin. In such a case, the product performance is checked live, and necessary design can be made on the fly.
Performance digital twin: this type of approach is used to manage operational cost and end- user use. This has been used by the maintenance and service department.
Process Digital twin: Another primary application of digital twin lies with manufacturing operations, i.e., to reduce wastage, enhance yield. The owner of such exercise is typically the line manager or plant head.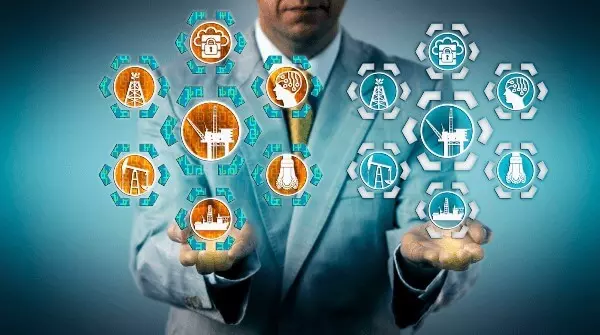 Case Study: Industrial Engineering (Elevator)
The product configurator and the digital twin have applications at various levels, typically in operations, commissioning, and installations.
If we divide elevator methods and processes into three categories: Install, Operate, Maintain, we will elaborate areas where the standard approach will be helpful.
Product configurator can be used to build a CAD model based on available configuration parameters such as allotted space, cage parameters, and internal and external dimensions. The cad model will be ready based upon various options, which can be easily used further for manufacturing drawings or product validation. Once your multiple models are available, the same can be used for further meshing and validation to pick the best-suited configuration. We can calculate the remaining useful life (RUL) and any what-if scenario. With confirmation from the product validation exercise, the final model can be used for further AR/VR exercise for product visualization purposes.
Product configurator and digital twin combination will provide faster product development; the final product can also be used for further downstream applications such as AR/VR. Not only does the product manufacturer benefit by delivering a superior product, but other supporting systems such as building, and infrastructure management will benefit from the optimized maintenance cost and less downtime.
Case Study: Industrial Engineering (Furniture)
The furniture industry is an exciting example involving engineering with style and substance. The customer is demanding in terms of various options or variants, and the possibilities are endless. It's where science meets the art, and probabilities are limitless.
If we take the example of a simple chair, the flow chart is quite exhaustive:
| | | |
| --- | --- | --- |
| Type | Base | Features |
| executive | 5-star base | high back |
| conference | 4-star base | low back |
| dining | wood leg | headrest |
| auditorium | sled base | tablet |
| soft stools | | stackable |
| meeting | | swivel |
| visitor | | adjustable |
| plain sitting | | |
All the combinations come with the additional complexity of colors, mesh size, etc. In such a case where the manufacturer provides exhaustive options, and customers make customizable chairs, a combination of Product configurator and digital twin offers dynamic support to realize the dream. The CAD model of a chair combination is made faster while tested with the furniture industry-standard of weights. Any unique composite structure design or material changes can also be realized quickly. It allows the manufacturer to release the product faster to customer delight.
Combining Product configurator and digital twin is the way forward as it allows manufacturers to manufacture faster to market methodology and offers customers to choose from a wide variety of options leading to customer delight.