Outsourcing software design and development has become a global trend in today's fast-paced market. The market size of IT outsourcing has been estimated to be worth $66.52 billion in 2019. 59% of companies have resorted to outsourcing software development as a means of cutting expenses and approximately half of the companies based in the United States have resorted to software outsourcing practice at least once, for some reason.
In the dynamic technology market, the local talent pool often seems to hit the roof as the race for churning the best of technology keeps pacing up. Thus, companies often have to reach out and look for global talent across the world. As a software development project takes a considerable amount of time and money, an organization often falls short of required time, manpower & money. This is where assistance from an experienced professional or a dedicated outsourcing firm comes into play.
Assuming that your company has decided to finally outsource software development and considering how there are a plethora of software developers these days, finding a top-notch software development outsourcing company that meets your project requirements becomes increasingly more difficult. But be attentive, as the quality of your product depends upon the vendor you choose to work with. Normally, you would want the outsourcing partner to leverage their experience and set up a platform for the smooth integration of services. However, you being the owner/caretaker, must leave no stones unturned to ensure you have outsourced your work to the right party.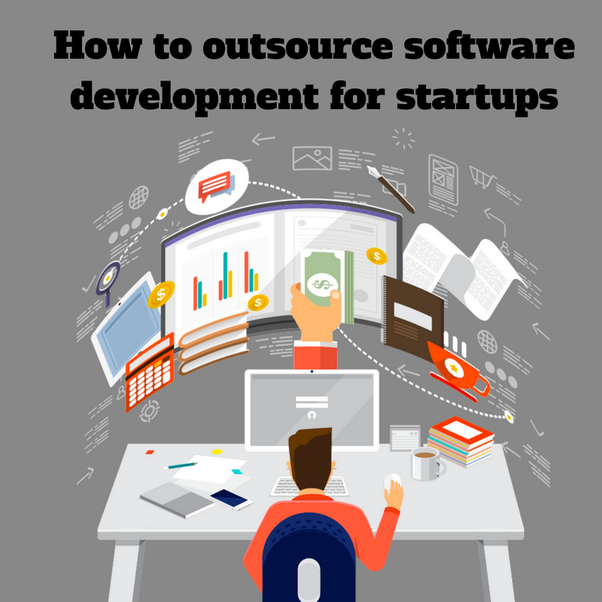 Let us go through a step-by-step process that elaborates how to outsource software development projects carefully and effectively:
Define Objectives and final goal
A famous quote says "a person without an aim is like a ship without a rudder". Here, in this case, the person is your product and the aim is the outcome the way you wanted it to be. Your product will not take off or crashland in the middle if you do not set your goal from the get-go and define a pathway to achieve that. This is a highly important stage where proper communication is required within your own company first and then with the external partner to present a clear blueprint of how this is going to be.
Look out for the best firms for outsourcing and make a list
To make sure you work with the best, sort out and make a list of possible outsourcing partners whom you see fit the role on a glance. Don't just stop with the local vendors but if possible, reach out and research specific countries that have a good outsourcing culture. Some good choices these days include Ukraine, Hungary, South Korea, China, and India. Note down the particulars regarding how much do the software developers charge in those countries per hour, the time difference between your location and theirs, the legal procedures in stipulated for making contract and the location of agency or developer to ensure smooth communication.
Research the best local software development outsourcing companies
Once you have a list of five to six agencies, start researching each company. Here are some of the factors you need to focus on while researching:
Reputation: Check the companies reputation, both in their home nation and abroad. Go through reviews about them. Make sure you don't count on manufactured reviews, hence try digging into neutral websites or technology forums with unbiased opinions of the company.
Reviews: Seek out for their portfolio and carefully examine whom they have worked with and what kind of projects they have worked on. If possible, try finding out the outcome of their past projects. Check their customer testimonials, referrals and if you know someone from inside the industry, approach them with your queries and inquire about their relationship with the outsource software development company you are vetting. They should highlight the positive and negative (if any) aspects of the company which should tell you if you need to move to the next stage or abort.
Financial Stability: Now this is a very important factor to focus on. The last thing you want is a financially unstable partner. A wobbly financial standing could be an indication of mismanagement, past project failure, lack of clients. Stability is an important factor and tumbling finance might throw your hopes out of the window.
Marketing facet: Check for companies who run affiliate programs to promote their services and focus on their social media handles. Marketing campaigns require a lot of money and a lack of any distinctive marketing efforts means the company doesn't bring in any substantial revenue. Check how often they post on social media and see if there is a significant number of followers. If you notice a decent, healthy engagement with their followers with most feedbacks being positive, there is a good chance the company is competitive and good enough.
Attrition rate and relation with employees: High attrition rate has created a nuisance for many companies as employees always look out for greener pastures. A high attrition rate can be an indication of either a shaky workplace or a weak employee relationship. The attrition rate can be also be attributed to employee salary. However, it doesn't matter whatever the cause may be, you certainly don't want your project to be stranded in the middle sea with employees leaving and uncertainty looming over its outcome.
Contact Offshore software development agencies about your project
Now in the next step, reach out to the companies you have previously reviewed and shortlisted. At this stage, it is essential to communicate your product goals and requirements with the utmost clarity to ensure that you and the outsource software development agency are on the same wavelength. Take this time to share ideas and ask as many questions as possible.
Select the best software development firm to outsource
When an agency doesn't respond to your queries for a week or longer, it is a sign of an unreliable partner. What you need is a prompt response from someone, especially when there time difference between you. One more fact, a "yes" and "yes we can" answer to every question should turn on the alert button in your mind. Nothing is perfect and no one knows everything. That is a sign of over-confidence, not truthfulness. After all, trust is the key.
Once you have finalized your choice, based on research and interviews you've conducted, put your agreement to paper (or an electronic one).
Here are a few documents you would want the outsourced to sign before taking off with project: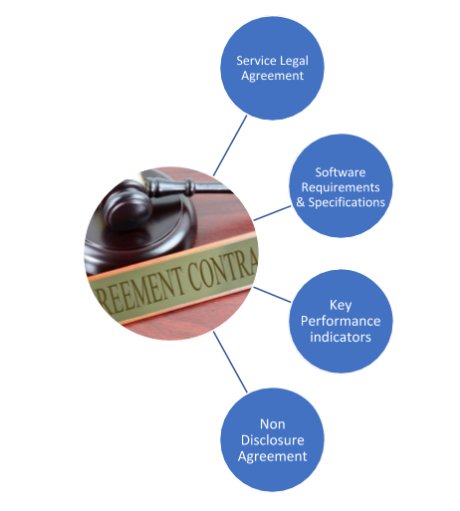 To outsource or not to outsource software development? only you can answer that question after a careful assessment of your company's needs, manpower, budget, and a few other things. The choice is not that easy to make and you have to consider a lot of factors before you do.